Velma Posted on March 31 2018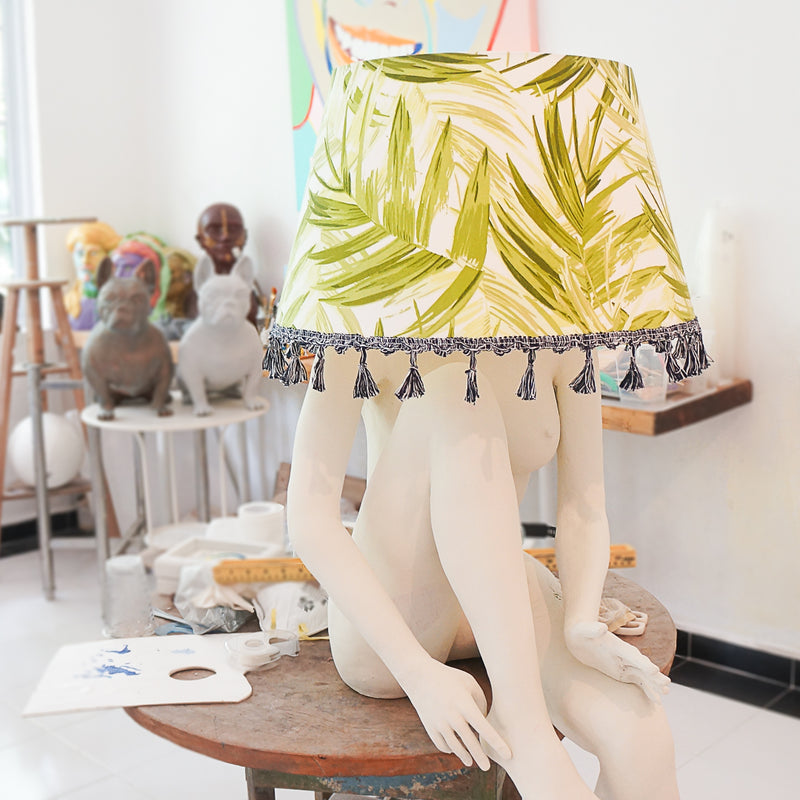 A lampshade or 'abat jour' in French is a timeless and essential piece to own in your lifetime. They have the ability to blend and transform any area; be it your homes, work place or garden simply by the manner light is diffused or dispersed simply by the choice of material, texture and colour. Moreover, lampshades allow you to change the theme or style of your space without having to invest heavily in furniture or decorations; a simple change of material choice alone has the ability to alter the visual aspect of your room vastly. As it is famously said - A picture paints a thousand words.  
Lampshades made their first appearance in the late 17th century in the form of lanterns and have since evolved tremendously, all this time unfailing the test of time and proving to be an old faithful essential. 
Our personal experiences with lampshades ( as much as we love them) have however almost always led to despair due to complicated fitting issues and shoddy quality that would eventually involve rust and something being broken. The direct experiences we have had with these issues have allowed us to fully understand the fundamentals that go behind the making of the perfect lampshade which allows flexibility and is extremely easy to use. Forget about UNO, spider and finial fittings! We at Nid D'oiseaux are now able to customise your lampshade in a variety of styles, shapes and height all equipped with our own carrier fittings that are a breeze to use and allows you the option to change shades as you please and the flexibility to convert your lampshades between hanging and standing lamps. 
Basic Shapes :
EMPIRE - Very slight cone gradient with minimal difference in diameter between the top and bottom opening
COOLIE - Just like a hat, a coolie lampshade features a steep cone gradient with an exaggerated difference in measurement between the top and bottom opening
DRUM - Equal diameter between the top and bottom opening. Drums also offer the most flexibility as you can use materials with any pattern and be able to maintain an upright orientation
CYLINDER - Similar to a drum lampshade with more height. This makes a good option for self standing floor and table lamps.      
RECTANGLE - A lesser common lighting option probably due to the scarcity of its availability. Fabulous choice for over dining or coffee tables.

Sizes :
Our ring sizes range between 15cm to 70cm meaning you have a playground of options to choose from
Measurement :
To fabricate your dream lampshade to perfection, we will need the following 3 dimensions from you.
- Diameter of top ring
- Diameter of bottom ring
- Height (vertical)
Materials :
Inner Lining - White / Matte Champagne / Double Fabric / Glass Clear
Cloth - Pick from our selection, let us help you source according to your requirements or simply bring us the cloth you would want us to work with
All lampshades are fully fabricated in Singapore with savoir faire. Contact us at contact@nhteak.com or +65 6909 3464 for enquiries.